Eyelashes in Geneva
Eyelashes Extensions

Eyelash Extensions Synthetic one by one application
160 CHF
Eyelash Extensions Natural one by one application

129 CHF*

vs 200 CHF
Eyelash Extensions Removal
60 CHF
Touch up 30 minutes
65 CHF
Touch up 60 minutes
100 CHF
Eyebrow Tint & Shape
35 CHF
*Special offer available from Monday to Thursday (9:00-17:00).
Book now at 078 946 22 72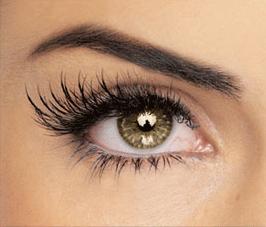 Eyelash extensions are individually adhered one by one to your existing eyelashes. They are almost weightless, feel and look completely natural and are available in different lengths and thickness to create your desired effect. Choice of eyelash designs range from a completely natural (although enhanced) look, a sassier sexy look or the ultimate glamorous look. Whichever look is decided upon the lashes will add fullness and really open up your eyes making a difference to the way you look and feel about yourself.
How Are Eyelash Extensions Done?
There will be a consultation before we start to establish what look you are after, we will then recommend the best length and curl of false lashes to suit your needs and based on the condition of your own lashes, but ultimately the choice is yours. The initial application of the eyelash extensions will take approximately 1.5 hours. Once we start the application all you need to do is relax and keep your eyes closed. It's totally painless. When you open your eyes, you will have thick and beautiful lashes.
How Many Eyelash Extensions Are Applied?
Anywhere between 100 – 150 individual false eyelashes are applied per eye, the final amount will be dependent upon the size and shape of your eyes and type of look you want to achieve (natural or glamorous).
How Long Will The Eyelash Extensions Last?
It is normal to lose a few false eyelashes in the first 24 hours whilst the adhesive is setting and care should be taken in this period. Your own lashes shed naturally and new ones continue to grow in a replenishing cycle. We naturally shed 2 – 4 lashes from each eye in a day. The semi permanent eyelash extensions will last as long as the cycle of your natural lash. Touch ups are recommended, every 2-3 weeks depending on your individual needs (you must still have over 50% of your false eyelashes remaining for it to be counted as a touch up).
Can I Still Wear Make-Up?
Yes you can continue to wear make-up when you wear semi permanent eyelash extensions but it is important to use an oil-free make-up remover (oil will damage the bonding agent). You will find you no longer need to use mascara, however, you can still wear mascara on the tips of the lashes but waterproof mascara is not recommended.
Can I Shower And Swim While Wearing Eyelash Extensions?
You should avoid direct contact with water for the first 24 hours around the eye area but after that time they will be fine in water as the bonding agent is waterproof. If possible avoid direct contact with the jets of the shower on the semi permanent eyelash extensions and wear goggles when swimming.